The fact that Liverpool are currently on the verge of missing out on European football next season is something that would have been unbelievable at the beginning of the season but that is the current reality of the Reds so far this current campaign. For a team that won the English Premier title last season, a lot more than what they have done this season was demanded from them as reigning Champions but they have fallen short of those expectations.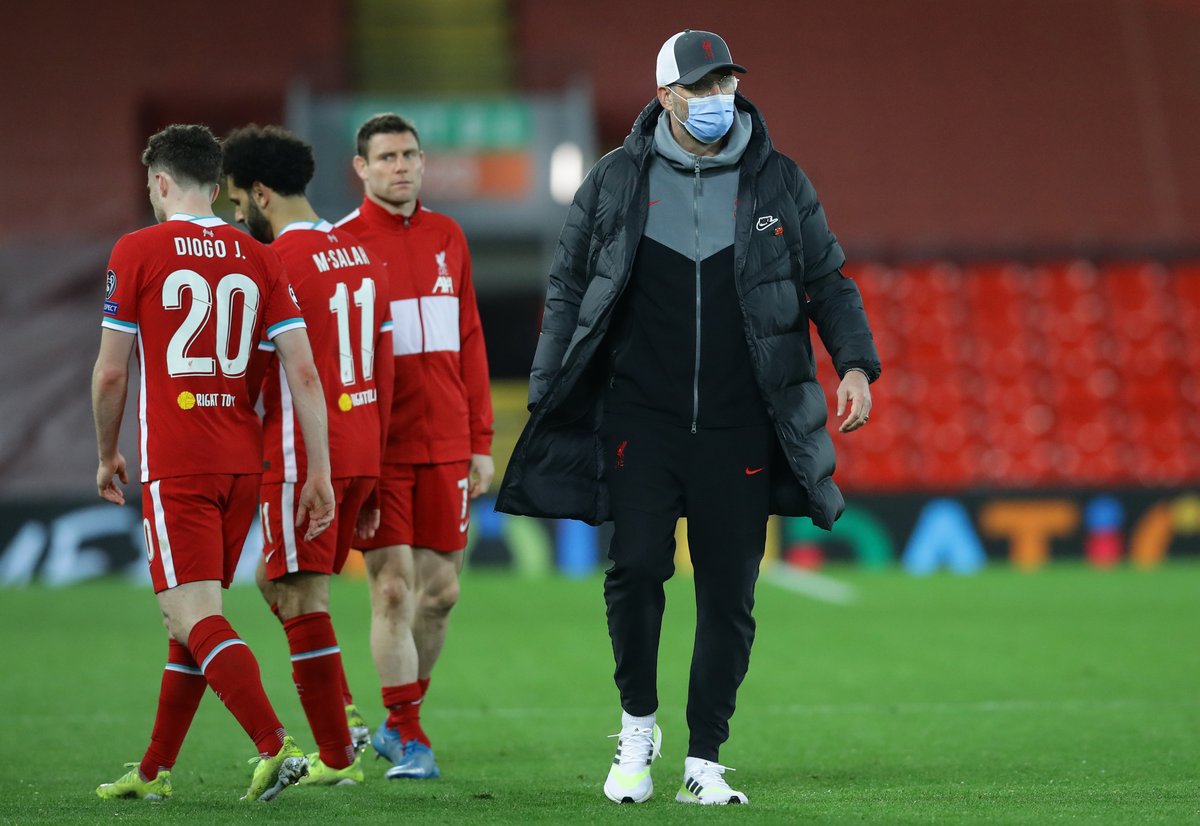 A big cause of their challenges this season has not only been the inability of their attackers to score goals, but also the fact that they have resorted to conceding too many goals as well. The Reds were a formidable team to play against in the entirety of last season and also turned Anfield into a venue where no team would love to visit, but this season, all of those reputations have been dented.
And now they face an uphill task of battling with the teams around them in order to qualify for the UEFA Champions League next season. Qualifying for the elite club competition is a major criterion to lure top transfer targets to clubs and it would not be nice to miss out on European football, not for a team like Klopp's men.
With only a few games till the season is over, Liverpool still have the chance to end the season on a high and qualify for the Champions League, and their manager Klopp has insisted that even though it will be difficult because of how tight the race for European qualification is, he will see to it that his team does not relent in their fight to seal their ticket to participate at next year's Champions League.
The manager said they have had to deal with several injuries but they will keep fighting till the end of the season.