Top Nigerian businessman and billionaire Aliko Dangote is reportedly set to go into negotiations with Arsenal owner Stan Kroenke in a bid to buy the club, according to multiple reports. Currently Africa's richest man, Dangote has always made it clear at any given chance that he would like to buy the London club from the current owner.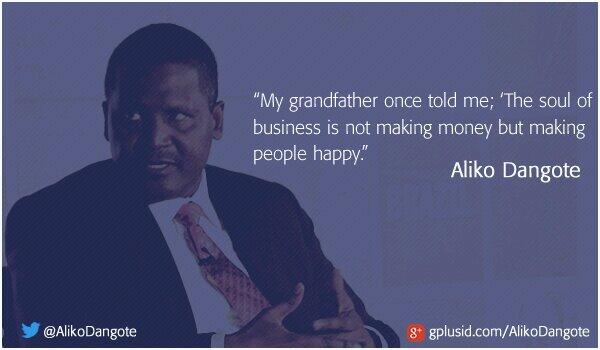 The Nigerian, according to a report published by Forbes, is also the 206th richest man in the world and has a net worth of up to $11.8 billion. He has also revealed that upon the completion of his current project; an oil refinery which he is currently building in Lagos, Nigeria, he would make another attempt at convincing Kroenke to consider selling Arsenal.
Speaking at a conference on the 18th of September 2016 in New York City, Dangote made his intentions public, saying that he is an Arsenal fan and he is very much interested in the idea of buying the club someday. At the conference, he mentioned that he had a huge project at hand and is considering finishing his pending contracts before looking to make any huge attempt at purchasing the club.
Dangote also mentioned 2021 as the possible year he could be successfully looking to achieve his desire of owning a club, adding that he was not interested yet (back in 2016) to purchase the club but will be ready at a later time (2021) after he must have finished the projects he was working on.
An Arsenal takeover by Dangote could prove to be a really huge boost for the club especially talking about the club affording to pursue transfer targets better. The club currently have a reputation of not splashing enough cash to land major targets and that could change if Dangote takes over.